1. Gjáin
Game of Thrones film location
Wow!! This was the first reaction when we saw this amazing spot. When you arrive at the scene you are at the top of a valley and looking down on an amazing piece of nature, straight out of a fairytale! You will be surprised by the amount of waterfalls, caves, rocks and Icelandic moss. This amazing decor is used for one of the episodes in Game of Thrones season 4 episode 5 ( yes, it took me quiet a while to discover which series and episode it was). You need a 4×4 to get here but it's worth it!
You can check the exact location here on Google maps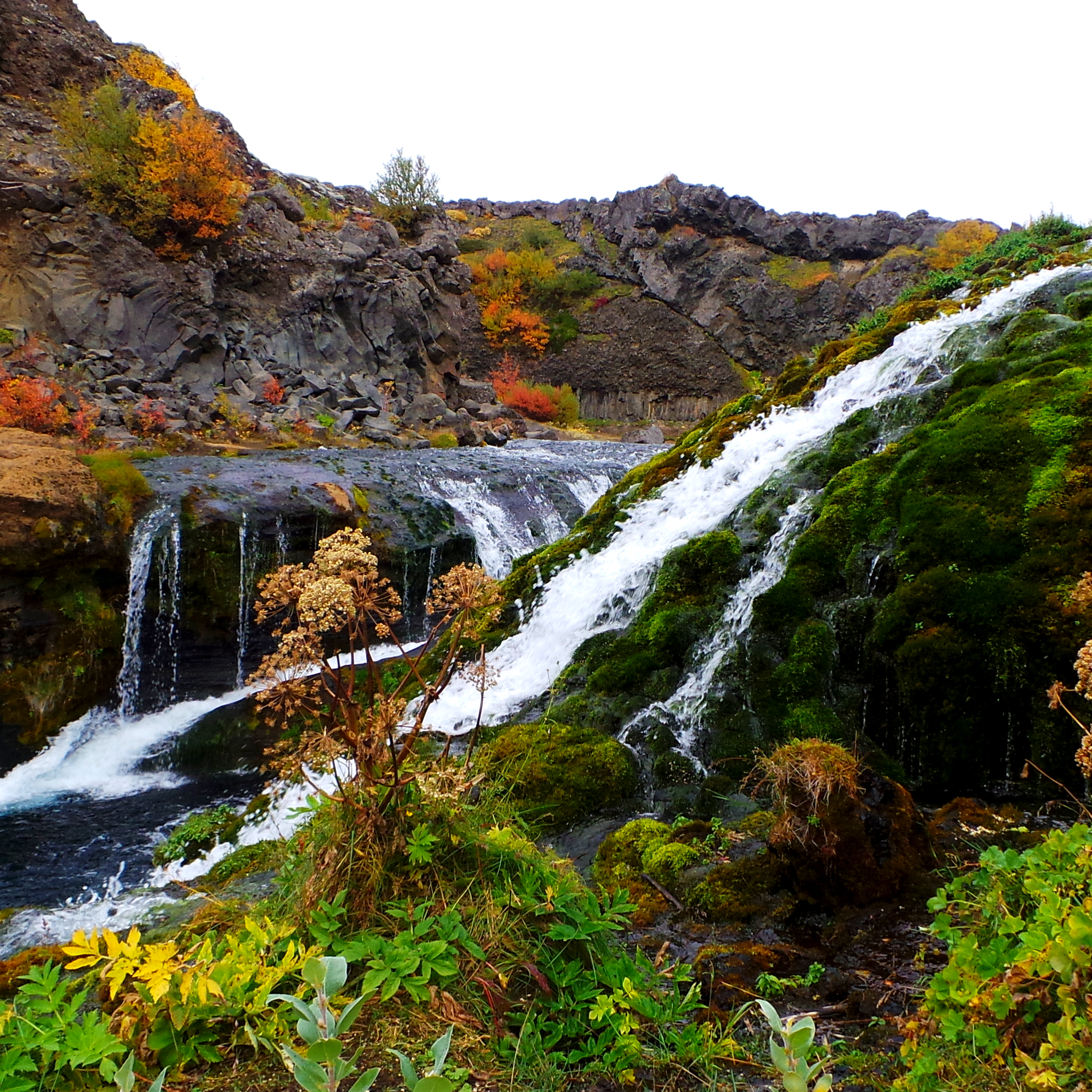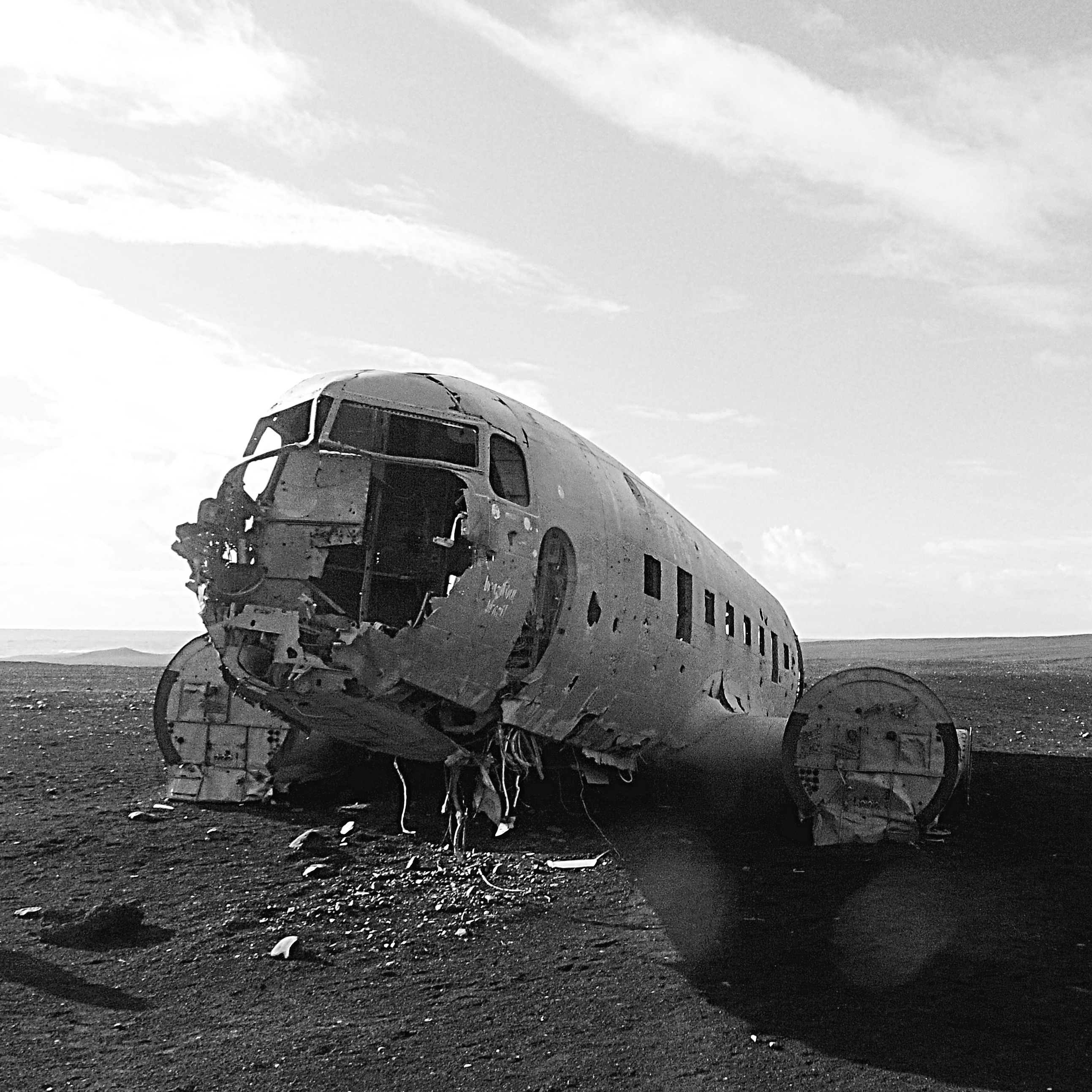 2. Sólheimasandur beach
Airplane wreckage (photographers dream spot)
It's one of Iceland's most iconic & haunting photography locations. On Saturday Nov 24, 1973 an United States Navy Douglas Super DC-3 airplane was forced to land on Sólheimasandur's black sand beach in the south of Iceland after experiencing some ice on the wings. Luckily all crew members survived the crash, but the airplane's fuselage was abandoned. Now it's become a photography dream location. It is difficult to find but it's a very unique location so you wouldn't want miss this. Because these days more tourist know the existing of it it, therefore it can be a little bit crowded. Try to be there early in the morning.
The Sólheimasandur airplane wreckage is located on Iceland's South coast between Skógafoss waterfall and the town of Vik. After driving past Skógafoss going East on Route 1, you'll cross a bridge with blinking yellow lights and a dirt access road to Sólheimajökull Glacier on the left. From this point, keep driving East for about 2 kilometres and keep your eyes open for another dirt road turnoff with a gate on your right, there it is! From here you will drive in the direction of the beach.
Source: Wikipedia & expertvagabond.com
3. Sad Cars rental company
Rent a jeep for cheap! Used cars, low prices and very well maintained!
No! We are not sponsored by SadCars, this is just a tip from one of our guests. They rented a 4×4 car in Reykjavik at Sadcars (yes the name sounds very…depressing?) and dropped it of on the airport in Keflavik. It's a cheap car rental company (in Reykjavik they are located next to a hostel, so a lot of backpackers use their services).
At first they worried a little bit of the fact that it was cheap and the cars can be a little bit old (compared to the cars from the other rental companies).
But it was a good choice! The car was great and they could drive on unpaved roads, gravel and rock terrain. The nicest part; you don't have to worry a lot about dents and scratches. So it's worth to check the website of this company and see for yourself: Sadcars.com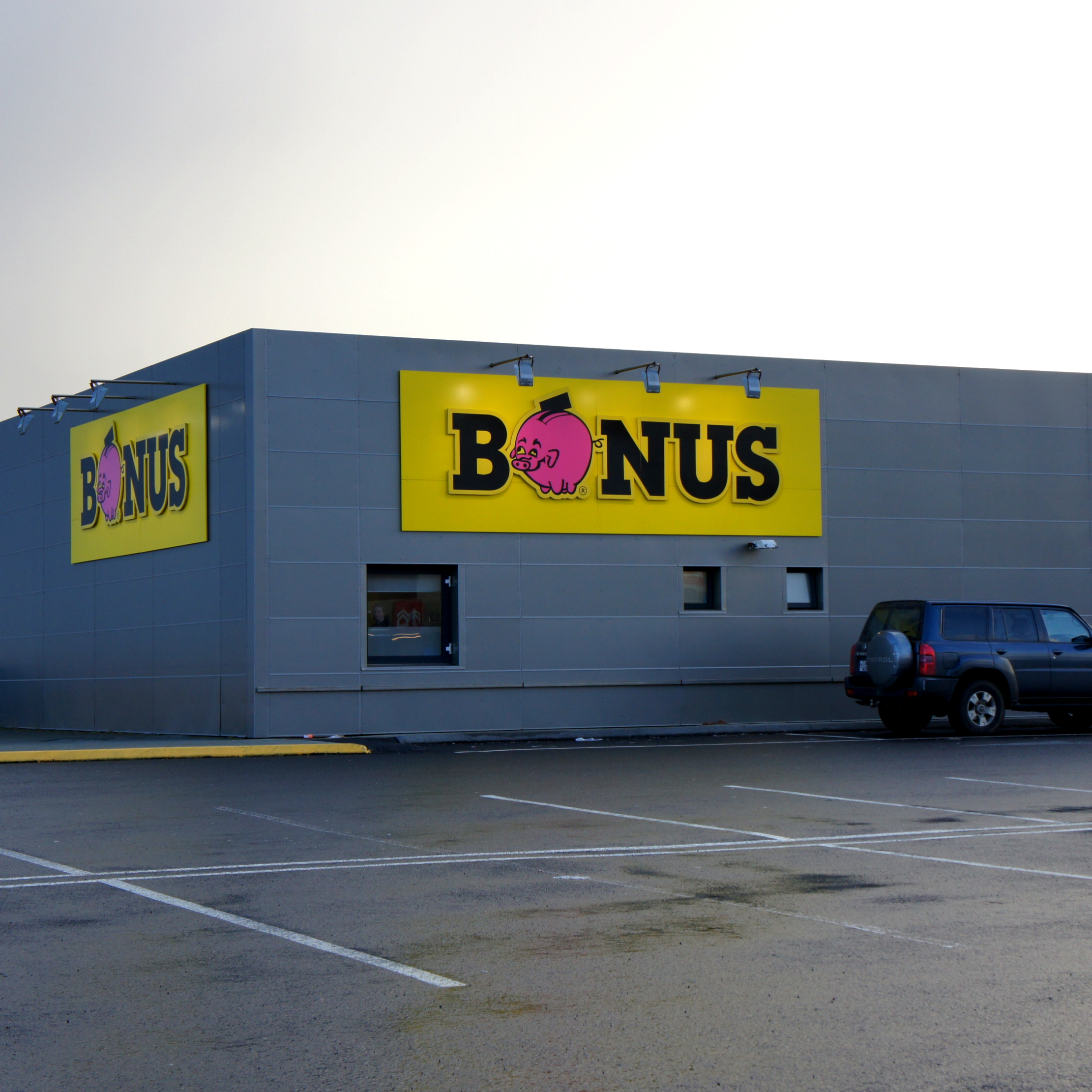 4. Shop at Bonus!
Considered as the cheapest store for groceries in Iceland!
Yes, Iceland can be very expensive for foreign travellers. Because Iceland has to import most of their products, your daily shopping ritual for food can be a big spender. But the Bonus supermarket is one of the cheapest locations to buy your groceries. There is a Bonus located in Njardvik, only a 3 min. drive from Raven´s Bed and Breakfast. But these discount stores can be found in various towns around Iceland.
5. The Golden Cirlce
Thingvellir, Geysir en Gullfoss
Yes, we know, this is an obvious choice. But, you wouldn't want to miss this one! Even if you'll stay here only for a long weekend or a stop-over with some extra time, take a tour or rent a car and see these amazing highlights of Iceland. Yes it is crowded and a little touristic but you will get a good impression of the nature of Iceland and how rough and unique it is.
At the Golden Triangle or Circle (Gullfoss, Geysir and Þingvellir) you will find the largest waterfall in Europe, spectacular area where water spouts from the ground and Thingvellir, a national park and the first Parliament where Vikings came together under the open sky to lay the rules of Iceland. This last one is also used for the series of Game of Thrones.
Enjoy!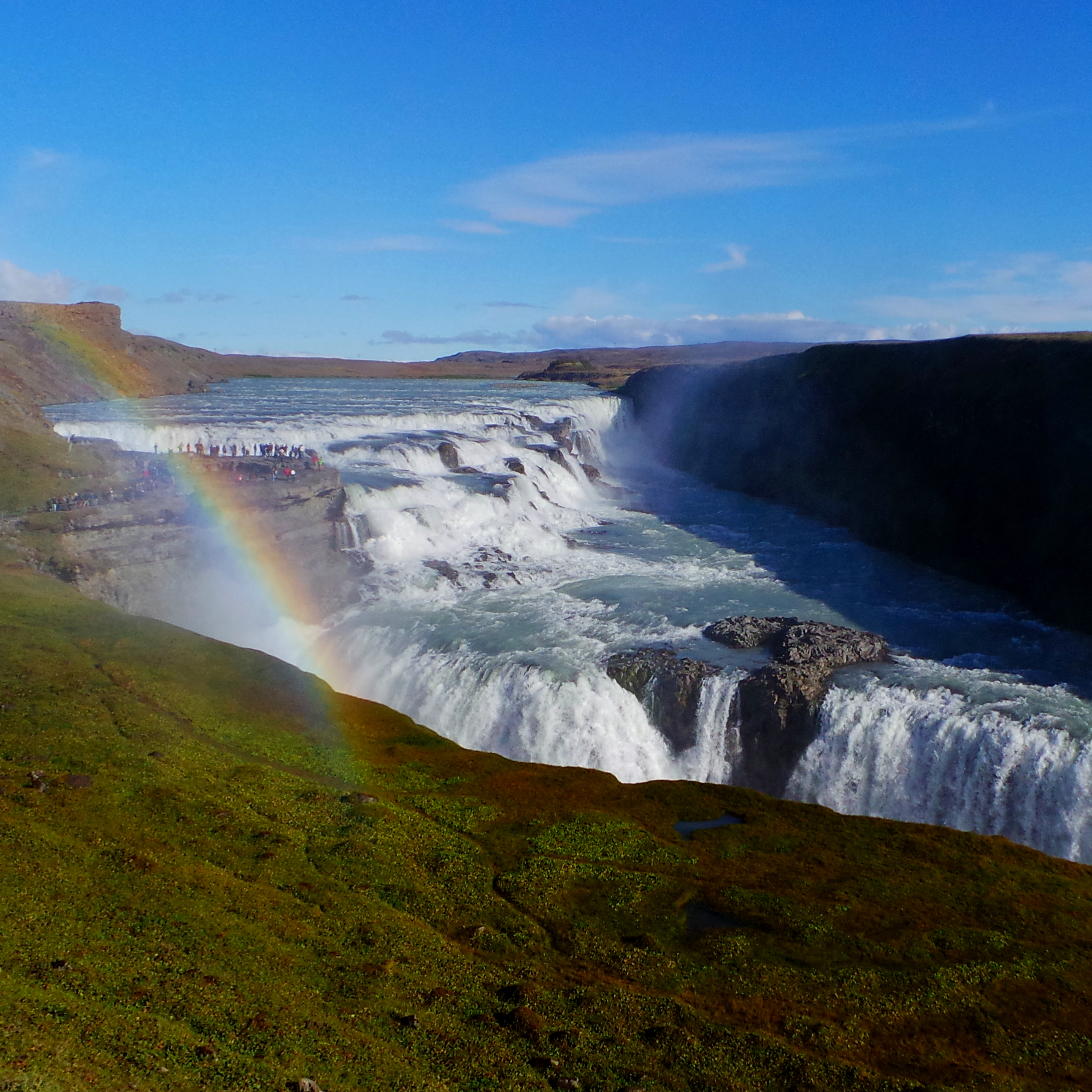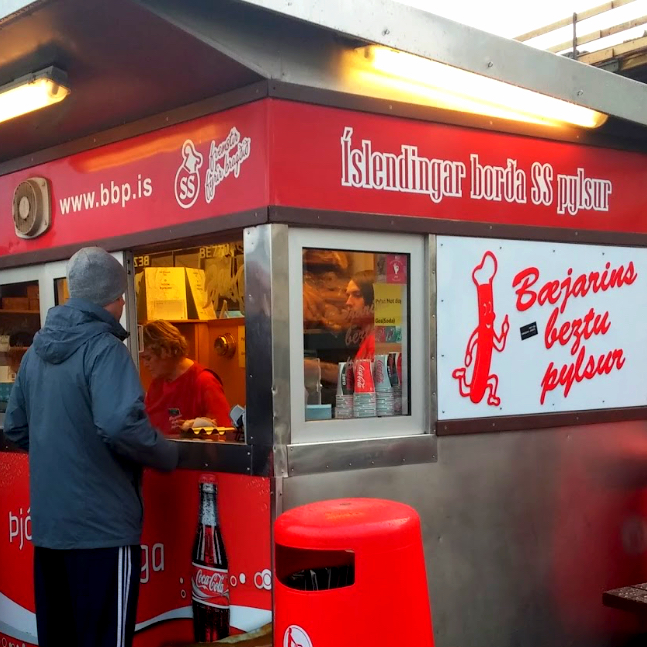 6. Bæjarins Beztu Pylsur !?!
The most famous place to eat the original Icelandic Hot Dog!
Uhhh what? Is this a must try in Iceland?! Yes it is!
You have to try the Icelandic Hot Dog, made from lamb. And try it with everything.
Just ask for: "Ein með öllu" … sound like "Ine methaullo" ..which means "one with everything". This will include one lambdog in a heated bun, ketchup, raw onions and crunchy onions, mustard and remulad (blissful cream that fits wonderfully with the lambdog).
And where to eat the Icelandic Hot Dog? At Bæjarins Beztu Pylsur. A number of celebrities have visited this place in recent years. Former US president Bill Clinton, Metallica frontman James Hetfield, and actor Charlie Sheen are among famous people who have ordered from the stand.
Stand in line at Bæjarins Beztu Pylsur
7. Blue Lagoon
Well.. not exactly… it's a hair tip for the visitors of the Blue Lagoon!
We don't have to say Blue Lagoon is a must see, it's probably the reason why you booked your trip to Iceland. You will love to float in the Blue Lagoon, whilst enjoying a drink or a massage and become "Zen". But be aware! When you go into the Blue Lagoon, please think about putting conditioning cream into your hair before you go in and leave in it in the hair during your stay in the lagoon. The water dries out the hair, but is great for the skin. Once out of the lagoon, just wash your hair like normal and hopefully your hair will not be so dry.
P.s. Raven's Bed and Breakfast is close to the Blue Lagoon, it will take you only 15 minutes by car.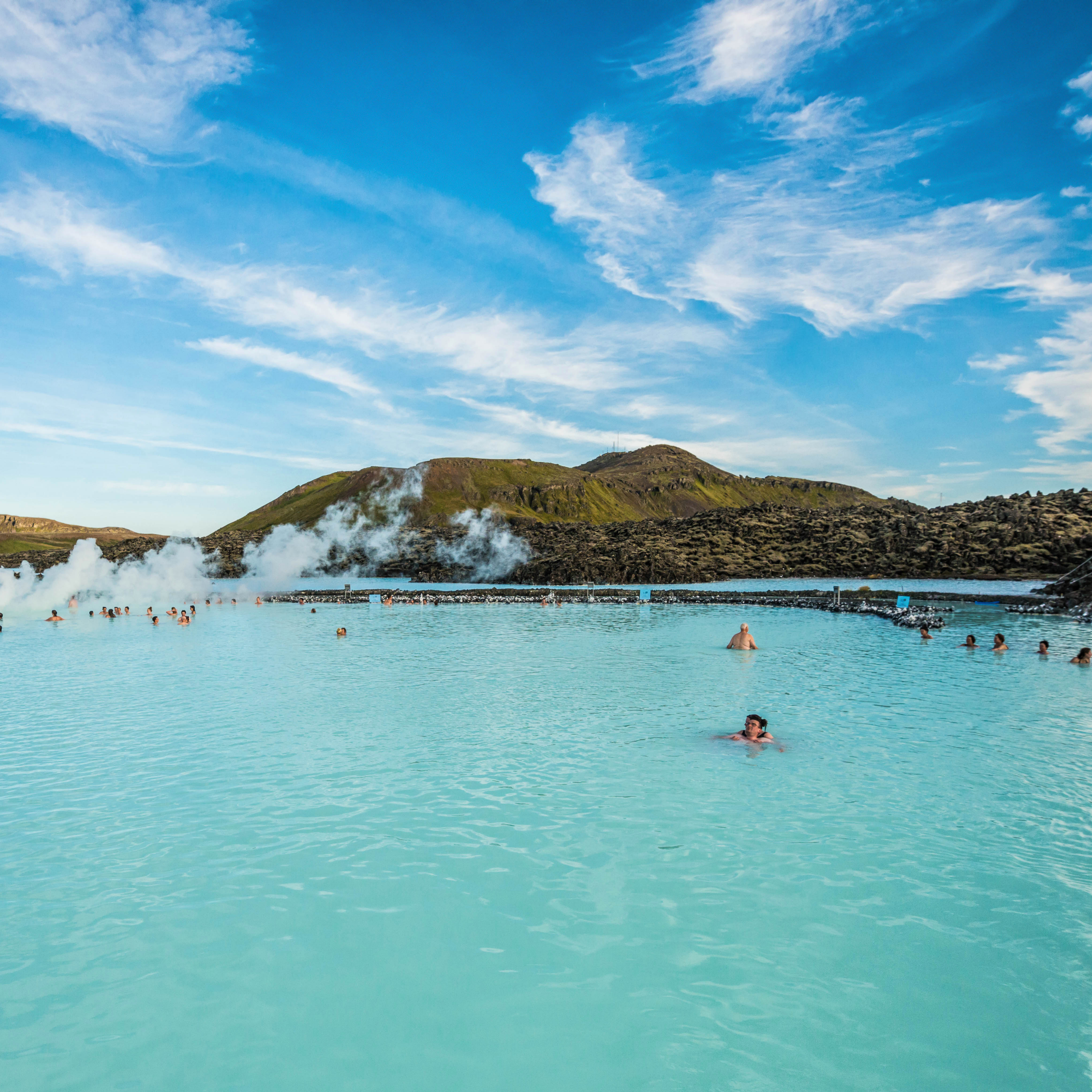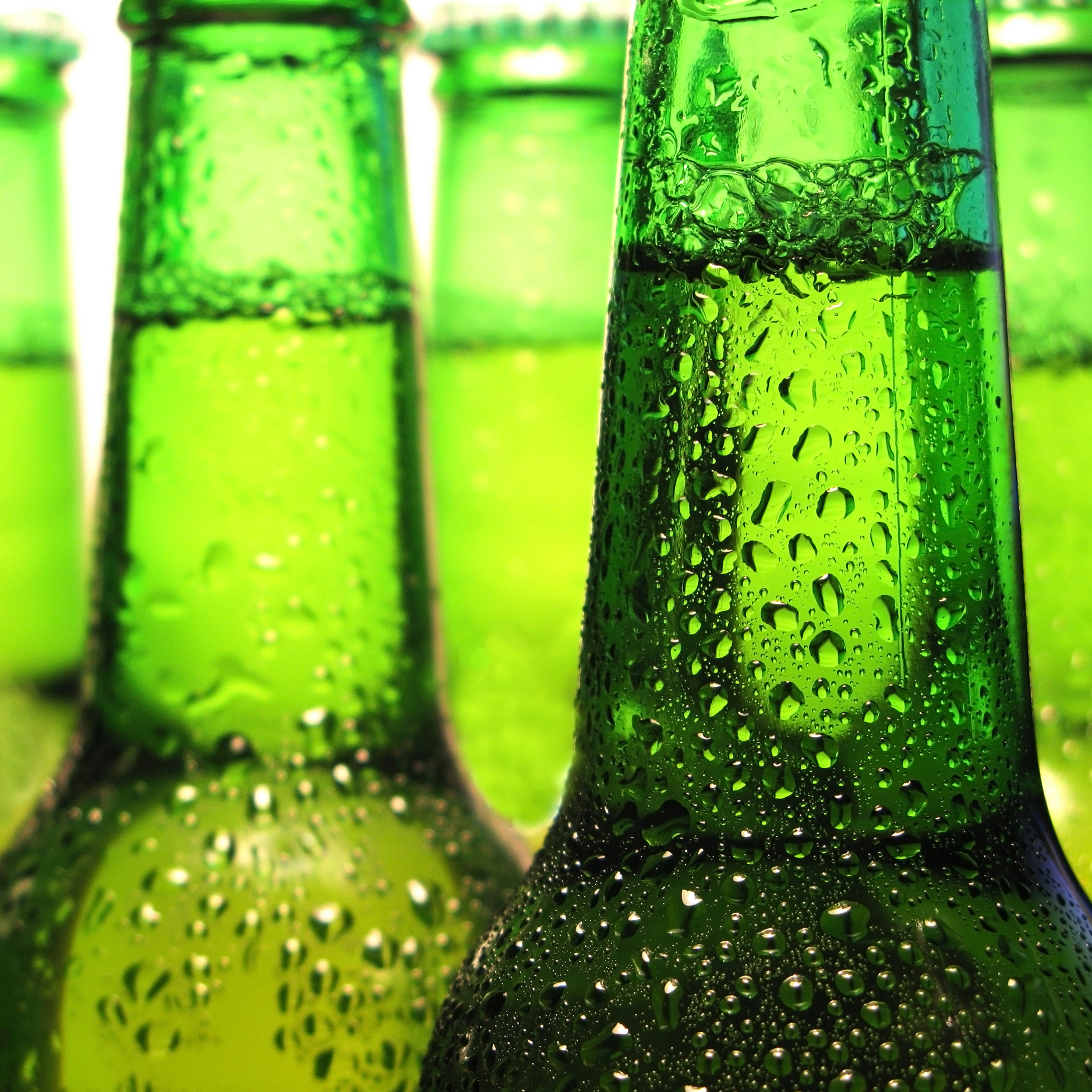 8. Alcohol beverages
Buy your alcoholic drinks directly after you landed on Keflavik/Reykjavik!
Aight this sounds pretty like an alcoholic, but if you skip this advice you will pay a lot more for your alcohol beverages during your stay. At the airport you can buy it duty free. Their variety of wines and other beverages is nice and much cheaper than "down town". This explains why every Icelander on board of your airplane runs to the duty free shop, takes a shopping cart and load it with alcohol. If your stock is not enough for the whole trip on Iceland, you can look for the store with the name Vinbúðin. But be aware that these stores are only located in the major towns.
9. Saga museum, Reykjavik
A close encounter with the most historical figures and major events in the Icelandic history.
Experience the history of Iceland in this unique museum with wax sculptures of Vikings and other historic people. You can walk, hug and climb in and on the sculptures, grab an axe or just chill down on a chair between some real looking Vikings. Truth is, it can be a bit cheesy, but on the other hand, it gives a good impression of key moments in Icelandic history, sometimes in a funny or horrific way, but the sculptures look very (scary) real what makes it worth the walk through the museum. You have your own audio-guide on your headphone, this makes you a little bit secluded from your partner, but hey you will see and speak to him or her the rest of your trip, right?
Check their website at Sagamuseum.is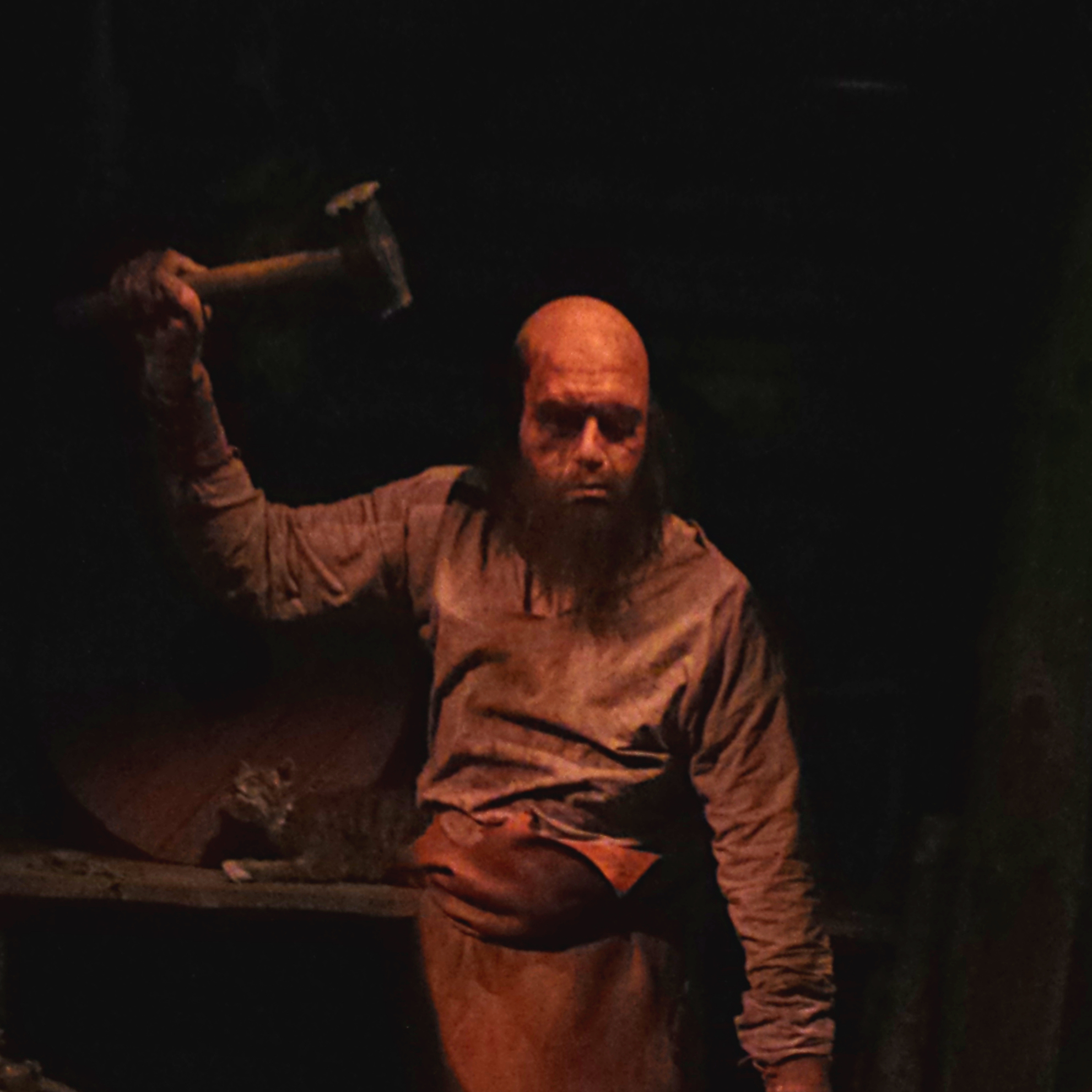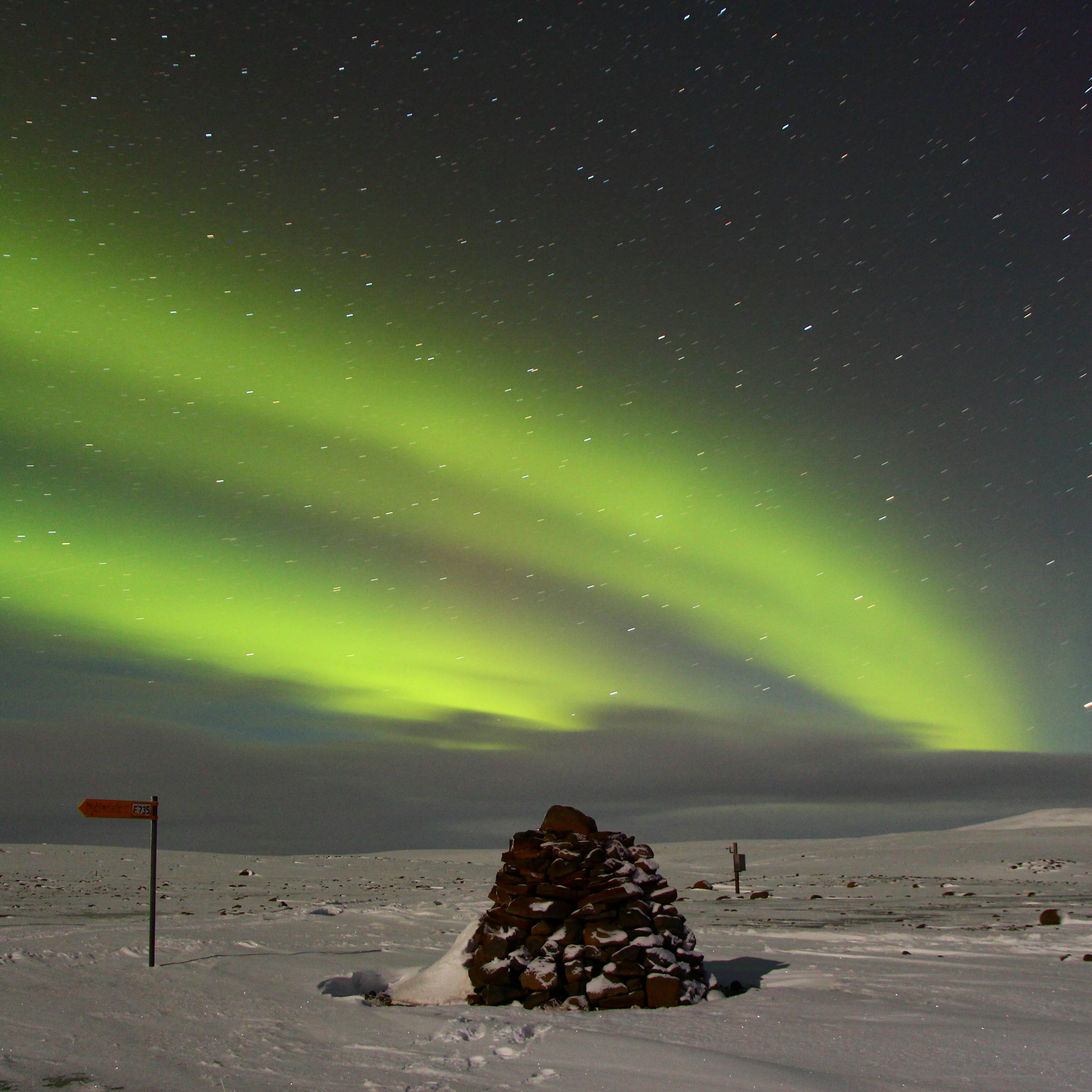 10. The Northern Lights
Become an expert in spotting the Northern Lights!
When visiting Ravensbnb, Keflavik, Iceland during the months of September through March there is always the possibility to see the fabulous Northern Lights / Aurora Borealis. With the sunspot activity reaching the maximum of its 11th year cycle and the aurora occurrences being at their peak, the sky could light up in different colours of green, yellow, pink or purple, all in the same beautiful moment for all to enjoy the northern lights of Iceland. The best websites for checking the phenomenon are Aurora-services.eu and vedur.is. You will find the actual forecast here and which upcoming days will give you the most change of seeing the Northern Lights in Iceland.
Let the light shine!
Book your stay at Raven's Bed and Breakfast!